CONNECT TO THE FUTURE OF PORTABLE POWER
---
We are ENERGY TREE. We make the best
energy efficient power generation products
Innovation
Discover why EverGreen from Energy Tree is changing the world of portable power
Eco Smart
Saving money and time leads to environmental responsibility
Versatility
EverGreen is one small machine with big time abilities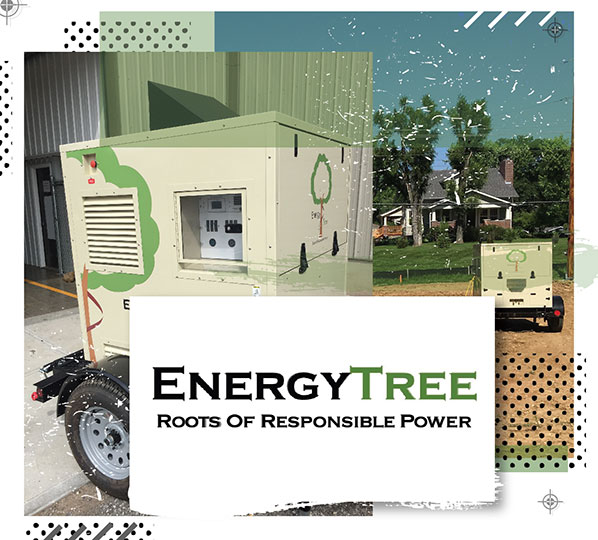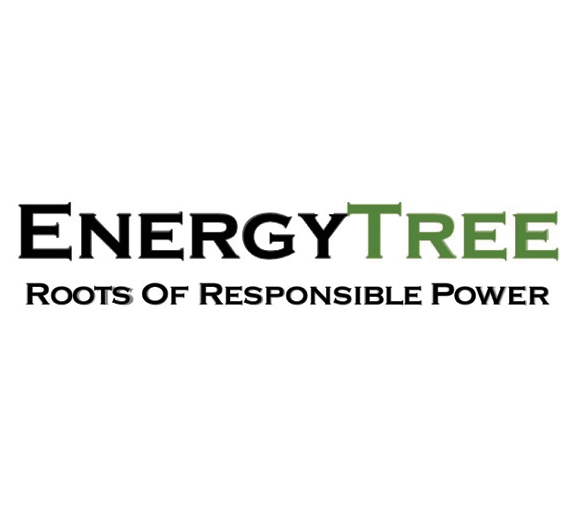 APPLICATIONS AND INDUSTRIES THAT USE EVERGREEN
---
A lack of innovation in energy solutions has caused portable electric power to be notoriously inconvenient, complicated and costly. That's why we're excited to introduce the patent-pending EverGreen, a practical, eco-friendly concept in power generators that will not only cut down costs, but also eliminate the hassles and obstacles associated with powering your events, construction sites, telecommunication services or disaster recovery efforts.
---
DISASTER RESPONSE
EverGreen makes recovery from disasters easier; plain and simple. Having the ability to load so much power generating equipment on...
CONSTRUCTION SITES
Want to power a job trailer and refuel it monthly? Maybe run a welder and hand tools at the same...
---
SPECIAL EVENTS
Building infrastructure for a special event is expensive, tedious, and until now, been not very eco-friendly. A recent article in...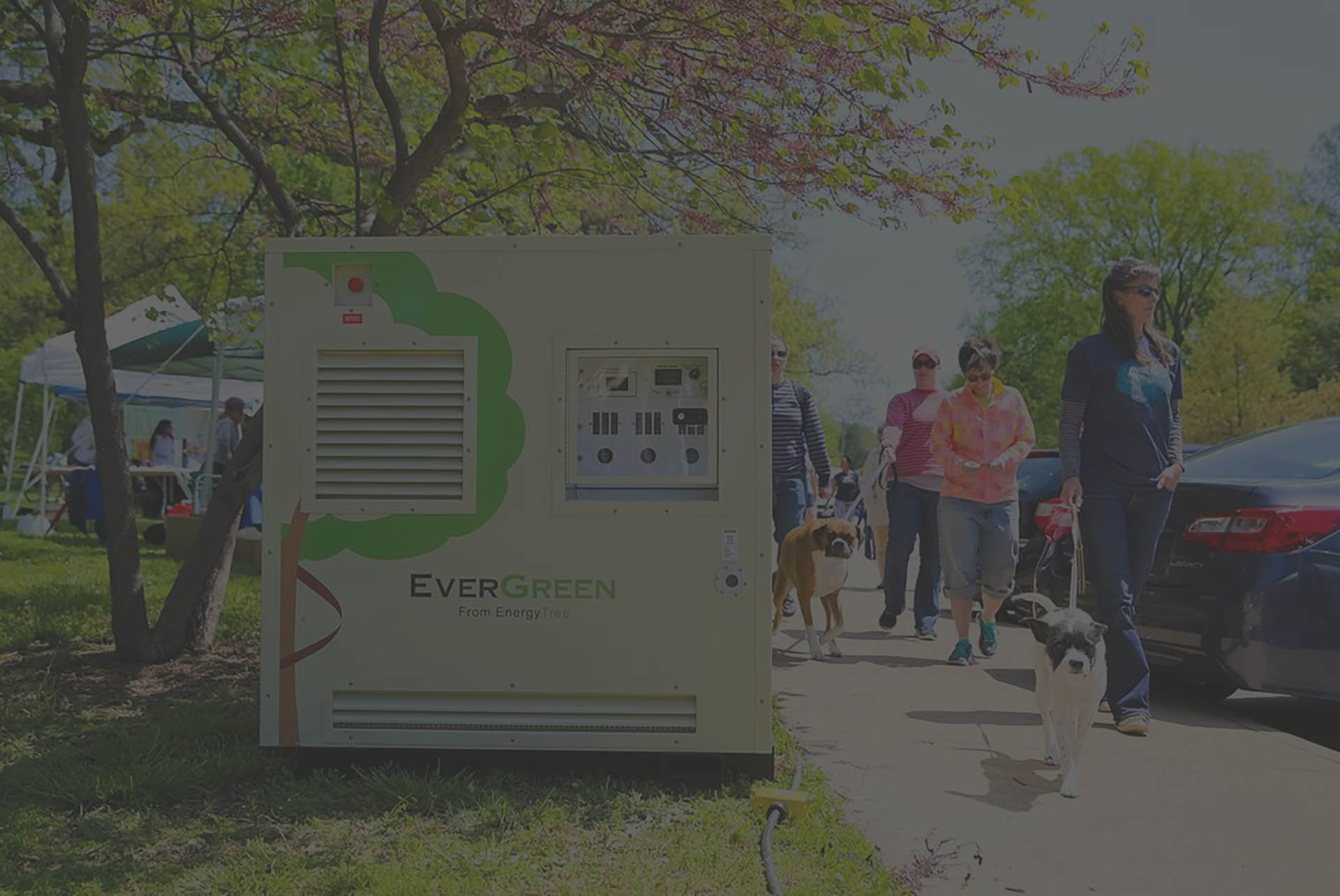 THE FUTURE OF PORTABLE POWER HAS ARRIVED
---
1WHAT MAKES THE EverGreen MORE "GREEN" THAN OTHER GENERATORS?
The easy answer to this question is in the reduced emissions realized from the type of fuels used with the EverGreen (natural gas or propane vs diesel) but there is much more to it than that.
2WHY IS EverGreen ANY DIFFERENT THAN A TRADITIONAL TOW BEHIND GENERATOR?
The first thing you'll notice about EverGreen is it's size. It's roughly a 4 foot cube. By maintaining this footprint, multiple machines can be loaded on one truck. This also allows EverGreen to be placed in more places on a job site, event space, or other area saving you money for equipment transport. Most tow behind gen sets take up more room since they sit on a separate trailer which means more freight. But this isn't the biggest reason why EverGreen is different. EverGreen also eliminates a lot of the cable and electrical distribution required with tow behind generators. Many people are surprised to find that renting or buying a tow behind generator will not work for their application because it lacks the necessary electrical connections they need. It's like renting a car without wheels! EverGreen has it's own quick change electrical panels which allows the user to plug right in to the machine. EverGreen is very quiet (around 65 db @ 21') so it's friendly around people.
3IS THE EverGreen SAFE?
We have taken great precautions to make sure the EverGreen is safe. One of the first things you'll notice is the two emergency stop buttons. When depressed while operating, the engine shuts off and the fuel tank solenoids shut off stopping the vapor gas from leaving the tank. EverGreen is also vented on each side to allow any vapor gas to leave the fuel tank area. EverGreen also features a gas leak monitor that looks for a vapor gas leak while in operation. If a leak is ever detected, all operation is halted as if a emergency stop button was depressed and an audible alarm sounds. There are other safety features built into the EverGreen such as shunt trip main breaker (with voltage variation detection) and rugged 4 way fork pocket skid to make lifting a EverGreen easy and safe.
4WHAT IS THE OUTPUT CAPABILITY OF THE EverGreen?
The EverGreen has a total output capacity of 20kW. With multiple output configurations, EverGreen is more than a 20,000 watt gen set. The output configuration on each of the two output panels are: (6) 20A 120V GFCI outlets, (2) L21-20 three phase outlets, (2) L21-30 three phase outlets, (3) TT30 30A 120V RV plugs, a 50A twist lock plug and a hard wire connection. Since you can use any two of these panels on a EverGreen at the same time, the output connection possibilities are amazing! We like to think of it as the "Swiss army knife" of generators!
5HOW DOES EverGreen MAKE HOT WATER? AND WHY?
A common use for the EverGreen is powering special events. Many times that includes power for food vendors. These vendors appreciate EverGreen's ability to produce endless, on-demand hot water. Other places where hot water is useful is in disaster recovery efforts.
6IS THE EverGreen EASY TO OPERATE?
The best part about EverGreen is it's simple to use controls. There is a single on-off switch. When the switch is turned to on, there is a 30 second delay. This allows the EverGreen to verify that there are no vapor gas leaks. Once verified, the engine starts and now power is available. Close the main circuit breaker and the two output panels are energized. If you want hot water without electricity, from the single switch select water only mode and you can enjoy endless hot water.
7WHEN CAN I BUY AN EverGreen?
We are finishing our prototype testing and will begin taking orders October 2014.