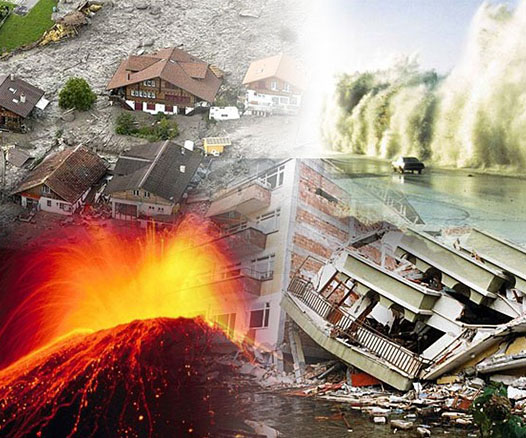 DISASTER RECOVERY
EverGreen MAKES RECOVERY FROM DISASTERS EASIER; PLAIN AND SIMPLE..
Having the ability to load so much power generating equipment on one truck makes so much more sense. The rugged EverGreen design is made for rapid deployment. With the long list of features, the EverGreen will be ready next time the need is immediate.
Integrated Storage – Load the EverGreen with the necessary cable or hose and ship, deploy, and use the EverGreen quicker.
Hot Water On Demand – Bring a standard garden hose with a pressurized water supply to the EverGreen, and connect another to your need and use endless hot water from the EverGreen. Cooking or cleaning? You choose. Hot water is a luxury no longer when you respond with a EverGreen.
Refueling – The EverGreen uses internal fuel tanks that are filled by a auto-shutoff valve preventing overfilling. With the flip of a valve, connect to an external fuel tank and keep the EverGreen serving the emergency need.

To see how EverGreen speeds up disaster response click the link below
CONSTRUCTION SITES
WANT TO POWER A JOB TRAILER AND REFUEL IT MONTHLY?.
Maybe run a welder and hand tools at the same time? EverGreen is very handy around construction sites. Small size, multiple electrical output configurations, and clean burning low emission engines make EverGreen the perfect partner for your construction projects.
Theft Deterrent – Skid mounted packaging makes stealing a Evergreen hard. The doors are all key lockable as well.
Safe – Each EverGreen generator features two emergency stop buttons to instantly shut down its operation as well as a gas monitor built into the machine. If the EverGreen ever sniffs a gas leak, all operations are halted, gas outlet valves are closed and an audible alarm is sounded. With a ventilated fuel tank storage compartment, vapor gas is never trapped causing an unsafe situation. An external ground lug allows safe electrical connection to your earth ground.

To see how EverGreen keeps construction sites eco-friendly and budget friendly click the link below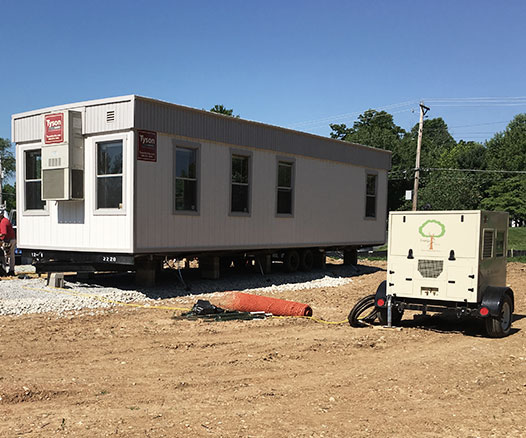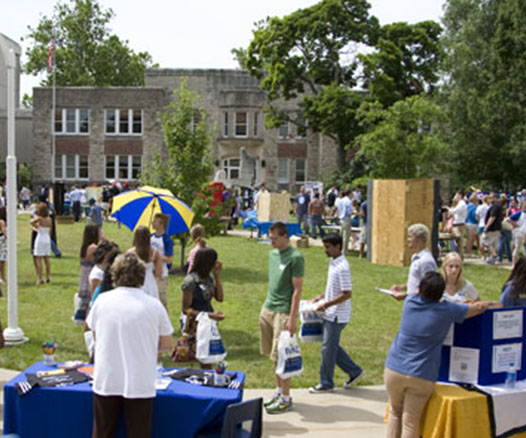 SPECIAL EVENTS
BUILDING INFRASTRUCTURE FOR A SPECIAL EVENT IS EXPENSIVE, TEDIOUS, AND UNTIL NOW, BEEN NOT VERY ECO-FRIENDLY.
A recent article in "In-Tents" magazine claims that event organizers can save 10% off of their portable energy costs (mainly fuel consumption) by correctly sizing the equipment they use as well as better utilizing the available power from the equipment.
TRANSPORT SAVINGS
- In fact, 10% is a conservative figure when you take into account the features that EverGreen has and how it helps events be greener and save money. EverGreen reduces freight mobilization and demobilization costs because of its smarter design. With the ability to load 24 EverGreen generators on a single truck, an entire festival power grid can arrive with one vehicle eliminating multiple trucks (or trips).
LESS LABOR
- Savings also comes in the way of labor for set up and breakdown. Because the EverGreen has on-board cable storage, the material for the job isn't handled separately. Today, troubleshooting a tripped GFCI or circuit breaker on an event space can take some time because the problem could be anywhere amongst hundreds of feet of cable. With EverGreen, all electrical troubleshooting is done at the machine. No more wasted time hunting behind booths or tents. Many generator manufacturers create machinery that leaves you guessing on which of the numerous switches, buttons or knobs will make the machine operate. EverGreen is simple to use because there is one switch to turn. On or off.
FUEL CONSUMPTION
– By correcting the gap between what the event generator can do and what the event load is, EverGreen is a better fit for special events who historically have smaller power needs than the industrial applications diesel powered generators were designed for. Natural gas and propane also have a lower cost per gallon than diesel.
EQUIPMENT RENTAL
- Have you ever heard of tier 4 emission standards? The EPA has instituted very strict standards that go fully into effect in 2015. What has happened is diesel generator equipment manufacturers are scrambling to make diesel equipment to meet these standards. Some sizes of diesel powered generating equipment will be lost because the manufacturers do not have an engine to fit the need which reduces your options for power equipment on your site. As you can imagine, these new standards have caused diesel powered generator prices to jump 20%-50%. Rental companies will have no choice but to charge you more for power rental equipment. And of course it's more complicated than ever to use.
To see how EverGreen reduces material, emissions, labor and costs for events click the link below